Welcome!
Harford Community Church is a contemporary non-denominational fellowship located in Bel Air, Maryland. We want to grow in our faith and join God in what He is doing to impact our families, neighborhoods, workplaces, teams, schools, community, county, region, and world with the love and message of Jesus Christ. If you're searching for a relaxed church environment with a family feel, and a group of people who desire to make a difference in the community and region, you've found it here!
Worship services are held Sunday mornings at 10 AM.
There is real power in community, so we prioritize gathering for worship on Sunday mornings on our church property, connecting online through our streaming service, and gathering in small groups throughout the week for study, support, prayer, and service. Our worship and small group gatherings are designed to help each of us engage with God, grow spiritually, and connect with our community of faith.



What To Expect
When you arrive, you'll be welcomed by one of our friendly greeters who will answer any questions you have. If you have kids, you'll be directed to the kids' ministry area where one of our CrossWalk Kids' team members will get them checked in. After our time of worship, the kids and teens will be released to go meet with their classes while the adults stay in the Worship Center for the message.

After the service, we invite you to enjoy some coffee and a snack with us during our Coffee & Connection time in the Fellowship Hall. While you're there, check out the Connection Center to see what's going on at HCC and consider getting plugged into one of our Home Groups or Men's and Women's Bible Study groups, or participate in a service opportunity.


Fast Facts
Dress: Casual. You will see everything from an occasional suit, to shorts and flip flops in the warmer months. Generally, you'll see jeans to business casual. We sense God is more interested in the quality of our hearts for worship than the quality of our dress. Our key suggestion is modesty.

Where we meet: 2504 Creswell Road, Bel Air, MD 21015 [directions]
From I-95: Take exit 80 (MD-543) towards Churchville, Head North on Rt. 543. In less than a mile you'll see our sign on your left, turn into our driveway.
From Bel Air: Take MD-543 South toward I-95. You know you are close when you see the Highlands School on your left. We are just a little further down 543 on the Right. Look for our sign on the right, and turn into our driveway.

Inclement Weather Policy:
Decisions to cancel meetings on campus during the week will be made by 4pm and posted on the website home page.
Please note: For info during inclement weather, please check our website Home Page.

I have children and or teens:
CrossWalk Kids' Ministry
We believe children are a gift from God and we treasure each one of them! HCC CrossWalk Kids' Ministry offers a safe environment filled with fun and creative programming.
(More Information Here)

J-WALKERS Youth Ministry (6th through 12th grade)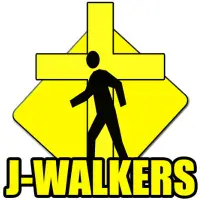 Teens stay in the service for our Worship and Communion time and then are dismissed to their classes with the J-Walkers Ministry Team (1st and 3rd Sundays of the month). During the 2nd, 4th, and 5th Sundays, the teens stay in the Worship Center with their families for the entire message time.
(More Information Here)