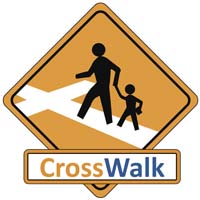 Mission Statement: HCC's Children's Ministry exists to help children experience life
CHANGE through
RELATIONSHIP with Jesus Christ, so we all learn to
OBEY,
SERVE, &
SHARE His love with our church and world.

*Please note: Beginning on May 29th through August, we will have ONE Sunday worship service at 10am with Children's Ministry classes offered. We will return to two services on Sunday, September 11th with a full Chidren's Ministry experience for both services.


The Bible describes the Christian life as a walk of faith. We are determined to accomplish our Mission by helping children learn where they are on their WALK and what are some good next steps. You might think of it like this: Walking alternately with our left foot and then our right foot toward God. The left foot might symbolize our Inward Journey with God (our prayer life, reading and learning from God's Word, journaling, Small Groups for accountability, coaching and mentoring). The right foot might symbolize our Outward Journey (finding out how God made us to serve in the church and community, region, and world).

If you have children toddler age (walking-3years) through grade 5, we will be offering TWO VERSIONS of Crosswalk Kids Ministry each Sunday. Beginning Sept 11, care for toddlers will be available both services and…

• At 9:00 am Crosswalk continues with The Gospel Project for Kids, the chronological walk through the Bible via stories. Children will continue learning the whole Bible's content across three years in an interactive, ages-divided, classroom-type setting. Included are Bible memory verses, engaging activities, and follow-up materials for families to use at home.

• At 10:45 am Crosswalk Remix will build upon the same stories but in one large group format - including PreK thru grade 5 - with application projects, art, worship music, drama, and service. On the 5thSunday of the month, this group will share something in adult worship they've learned during Crosswalk Remix.

To keep family members with newborns through pre-toddlers connected to the service while they provide care to their little one, we will offer a live stream of the worship center in our Infant Care room, now located on the lower level-follow the signs to the Infant Care Room.

At HCC, we use
The Gospel Project
curriculum for our children's classes. This series immerses kids and preschoolers in the gospel through every story, theological concept, and call to mission from Genesis to Revelation.